Covid infections rising again across UK – ONSon March 11, 2022 at 2:39 pm
A form of Omicron called BA.2 is now the most common variant in most of the UK, figures suggest.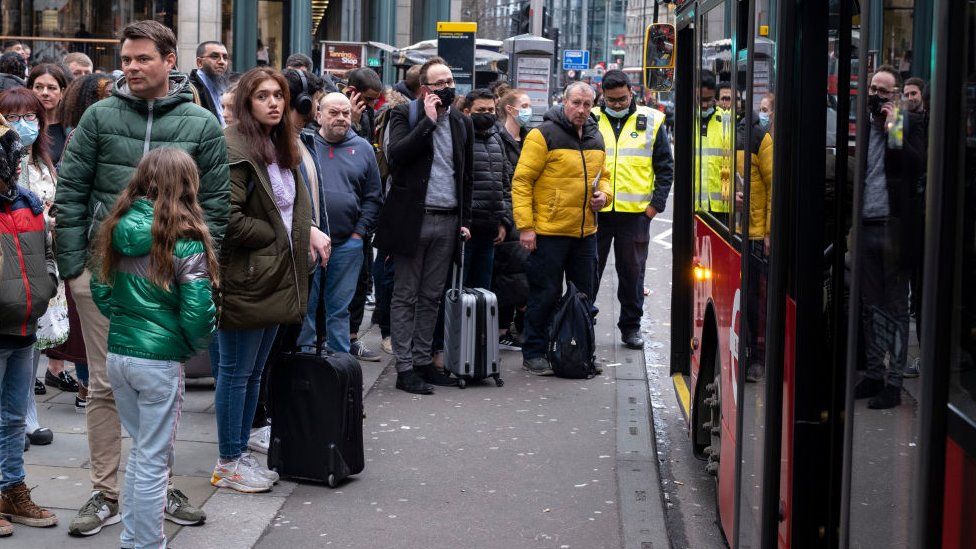 Covid infections are increasing across the UK with about one in 25 people infected, according to the latest estimates from the Office for National Statistics.
In Scotland, 300,000 people – one in 18 – have coronavirus – the highest level recorded during the pandemic.
A sub-variant of Omicron, called BA.2, is now thought to be the most common strain in most of the UK.
The ONS says it's too early to say what's behind the rise in cases.
The ONS infection survey, which tests thousands of people randomly in households across the UK, estimates that 2.6 million people would have tested positive in the week ending 5 March – up from 2.4 million the previous week.
There were also rises across the four UK nations:
in Northern Ireland, up from 5.8% testing positive to 7.8% (one in 13 people)
in Scotland, up from 5.3% testing positive to 5.7% (one in 18)
in England, up from 3.6% testing positive last week to 3.8% (one in 25)
in Wales, up from 3.1% testing positive to 3.2% (one in 30 people)
Older age groups are now experiencing rising levels of infection with 2.9% of over-70s testing positive in England – the highest level since mid-January.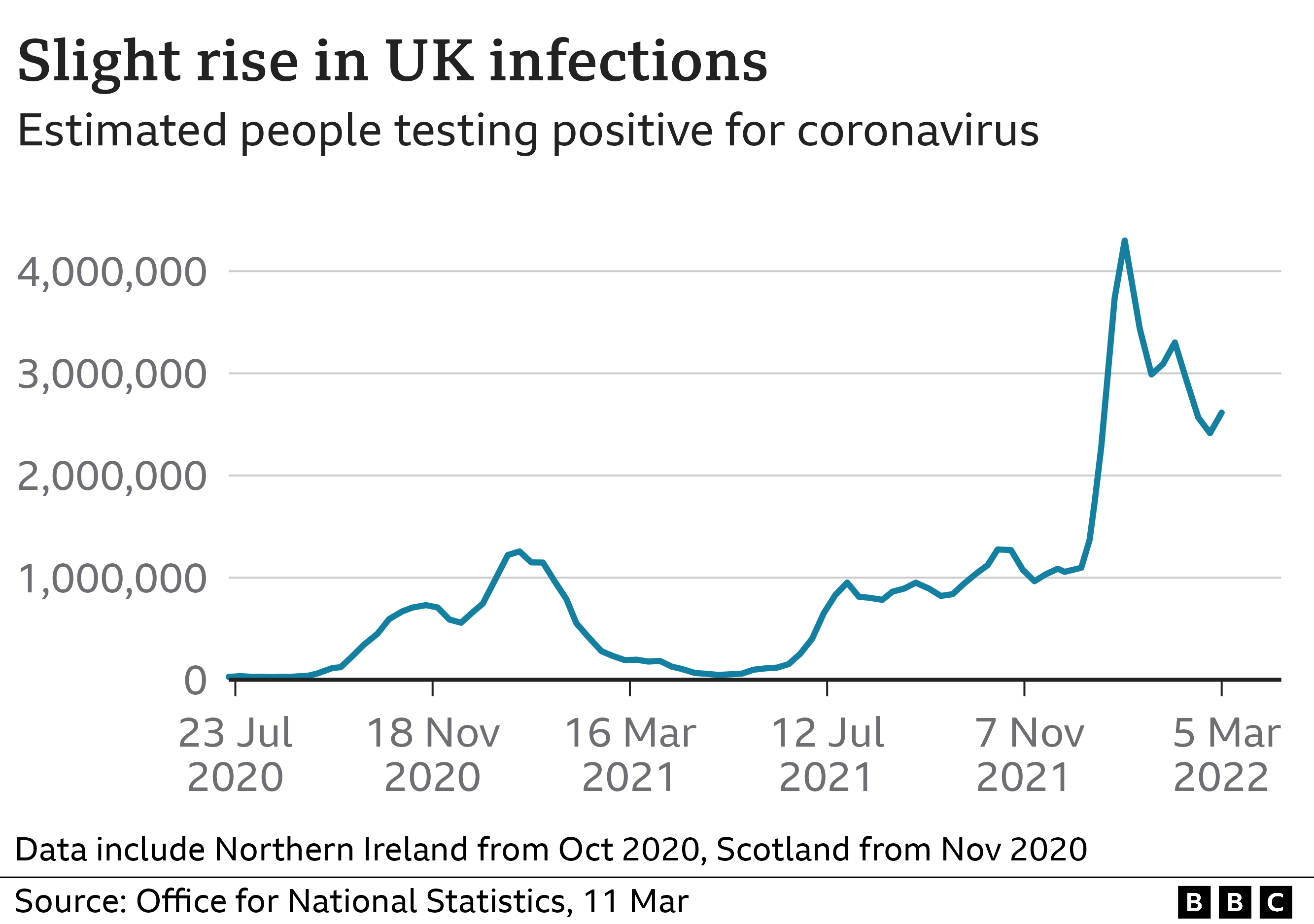 An extra vaccine booster is being offered this spring to people over 75, care-home residents and the most vulnerable over-12s to top up their protection.
These groups will be invited to have a jab six months after their most recent vaccination.
NHS England says the rollout will begin in April – with the exception of small numbers of extremely vulnerable people, who will be invited in late March – with no plans to bring it forward.
In Scotland, additional booster doses started being given to the most vulnerable this week.
Hospital admissions
The number of people with Covid in Scottish hospitals is at its highest level for 13 months. There were 1,636 patients in hospital on Wednesday, which is higher than the peak during the Omicron wave in January.
Health boards said that while far fewer people needed intensive care, the large numbers of Covid patients were affecting availability of beds and other services.
After falling steadily since January, official data shows hospital admissions have also been going up gradually in the rest of the UK – with England showing the most obvious rise since the end of February. In Wales, admissions are staying relatively stable.
Nearly 12,000 people are in UK hospitals with a positive test for Covid but data suggests most of those patients are being treated for something else rather than Covid-19 itself.
Earlier this week, Dr Jenny Harries, chief executive of the UK Health Security Agency, said the presence of the BA.2 sub-lineage of the Omicron variant and slight increase in infections in over-55s in England "show the pandemic is not over".
"We can expect to see Covid circulating at high levels," Dr Harries said.
"Vaccination remains the best way to protect us all from severe disease and hospitalisation due to Covid-19 infection.
"We urge you to come forward for your primary or booster doses straight away if you have not already done so."